Description
Heinz Teething Rusks
Ingredients
Wheat Flour, Wheat Germ, Skim Milk Powder, Yeast, Salt*, Mineral (Iron).
*A small amount of salt is added to make rusks hard.
Nutrition Information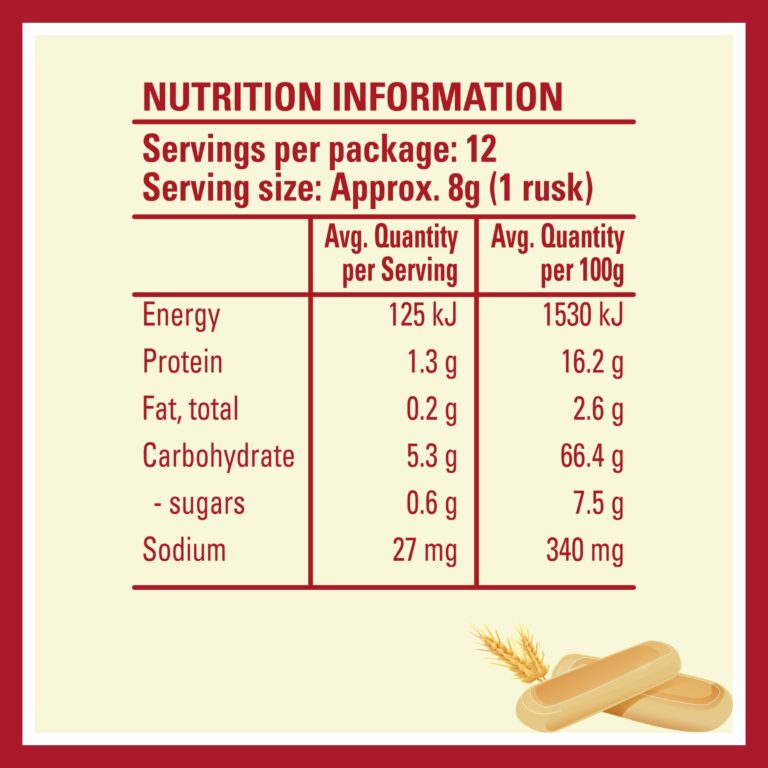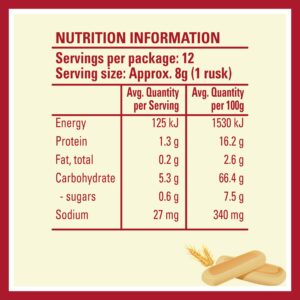 Warnings
Always supervise your baby while he or she is eating or chewing on a rusk.
To reduce the possibility of choking, rusks should be chewed on while your baby is sitting upright.
Never give broken rusks to your baby and discard chewed rusks immediately.