Description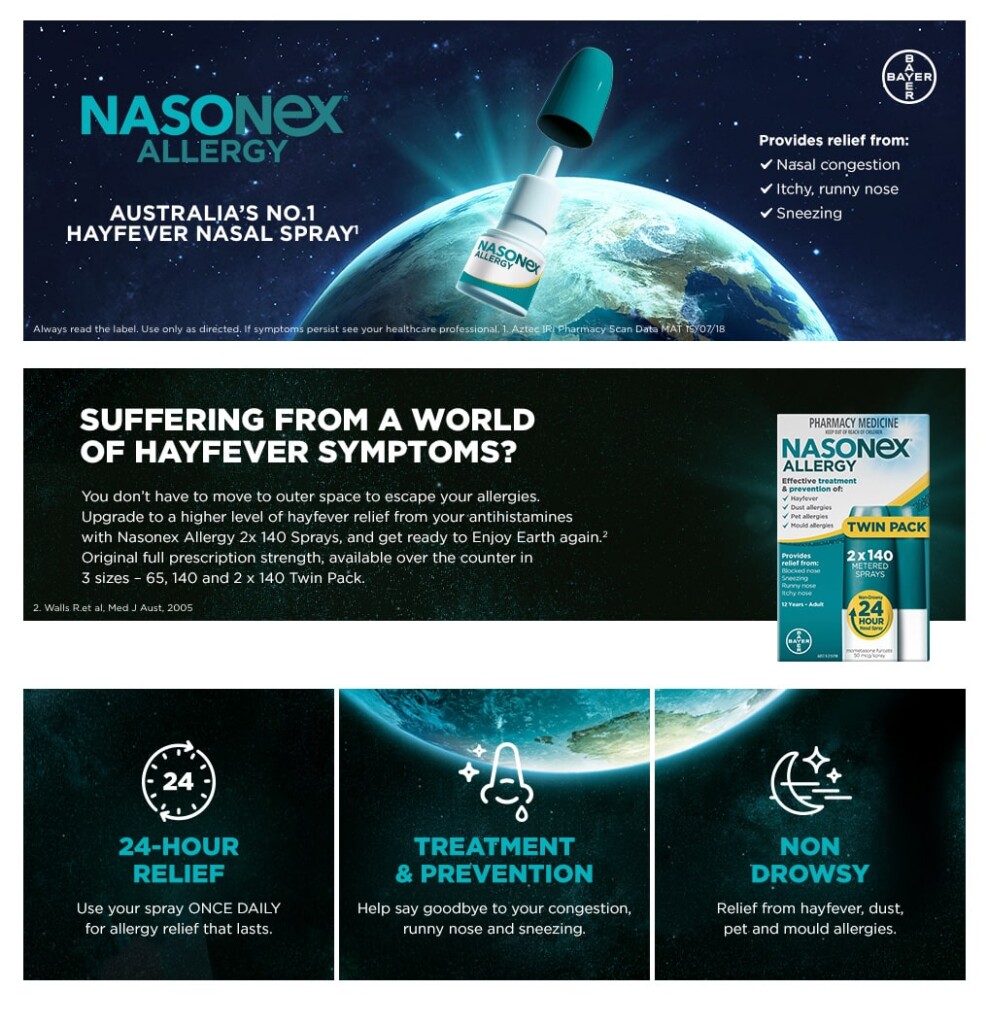 Directions
Adults and children 12 years and over:
Shake well before each use.
Apply 2 sprays into each nostril once daily.
Use every day for best results.
Once symptoms are controlled, reduce to one spray into each nostril once daily.
Do not exceed the maximum daily dose.
Active Ingredient
Mometasone furoate 50mcg/spray.
Contains benzalkonium chloride 0.02mg/spray as preservative.
Warnings
Always read the label. Follow the directions for use.
If symptoms persist, talk to your health professional.
Do not use:
in children under 12 years of age.
continuously for more than 6 months without the advice of your doctor or pharmacist.
if you have severe nose infection.
Do not use this product if the seal is broken.
Do not pierce the nasal applicator.
Do not freeze.
Consult you doctor or pharmacist if:
your symptoms are not relieved within 7 days.
your nose bleeds.
you develop sign of nasal or sinus infection such as fever, pain or swelling or discoloured nasal discharge.
you have eye pain or visual disturbance.
Consult you doctor before use if you:
have a histore of tuberculosis.
have infection of nose or sinus.
have ulceration in the nose, nasal injury, or had recent nasal surgery.
are pregnant or breastfeeding or are planning to become pregnant or breastfeeding.