Description
Preparation
Mix 7 level of scoops** with 210ml water or milk (depending on taste). Use enclosed scoop.
Stir into water or milk
Great chilled or served warm
**1 x scoop of SUSTAGEN Diabetic = 8g.
All prepared products should be tightly covered and consumed within 6 hours at room temperature or within 24 hours if refrigerated.
Store in a cool dry place and use within 4 weeks after opening.
Ingredients
Tapioca Dextrin, Vegetable Oil (High Oleic Sunflower, Low Erucic Acid Rapeseed, Sunflower), Milk Proteins (Whey, Potassium Caseinate), Guar Gum, Fibres (Fructo-Oligosaccharides, Inulin), Stabilizer (Acacia Gum), Isomaltulose, Minerals (Sodium Phosphate, Sodium Citrate, Potassium Chloride, Calcium Carbonate, Calcium Chloride, Magnesium Oxide, Ferrous Sulphate, Zinc Sulphate, Manganese Sulphate, Copper Sulphate, Chromium Chloride, Potassium Iodide, Sodium Molybdate, Sodium Selenite), Maltodextrin, Emulsifier (Soy Lecithin), Choline Bitartrate, Inositol, Acidity Regulator (330), Vitamins (C, Nicotinamide, B5, E, B6, B1, B2, A, Folic Acid, K1, Biotin, D3, B12), Artificial and Natural Flavourings, Sweetener (Potassium Acesulfame), L-Carnitine, Taurine.
Contains Milk and Soy.
* GI Value = 34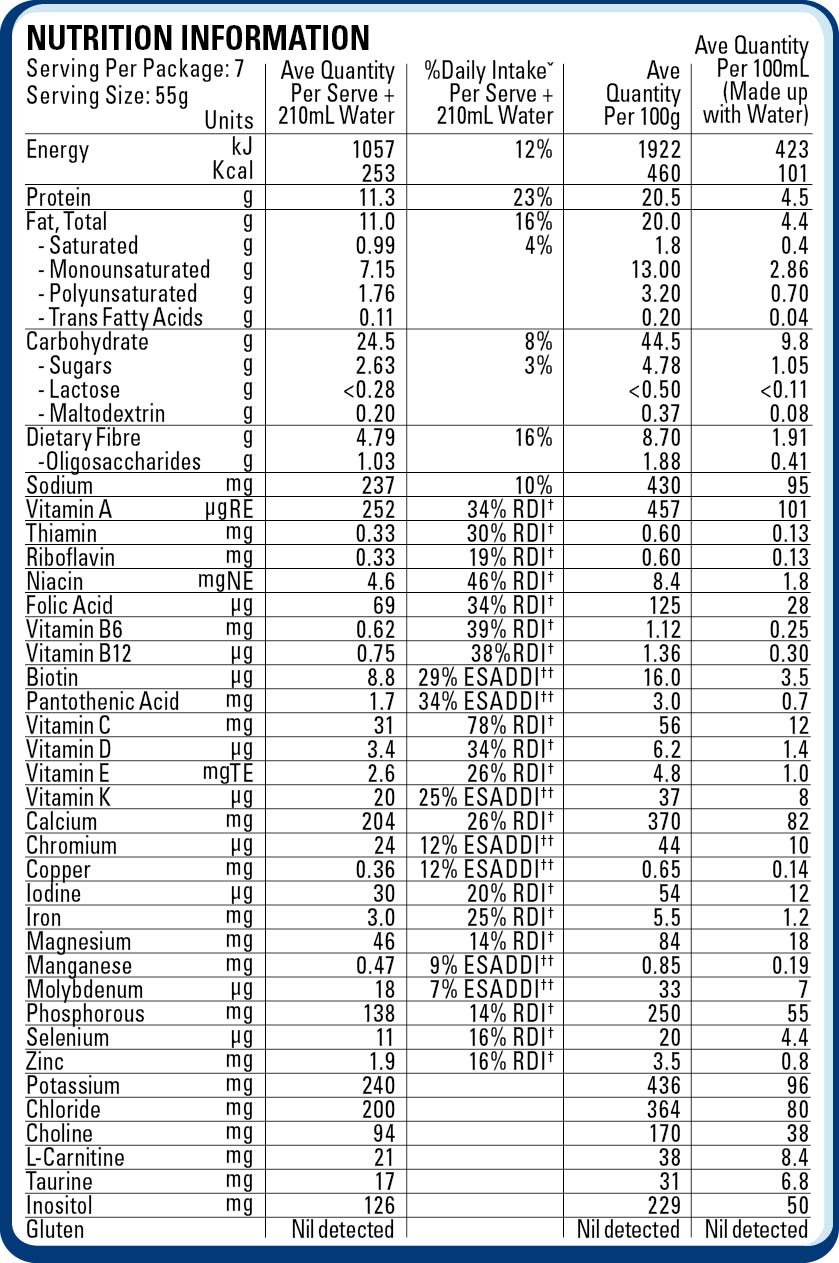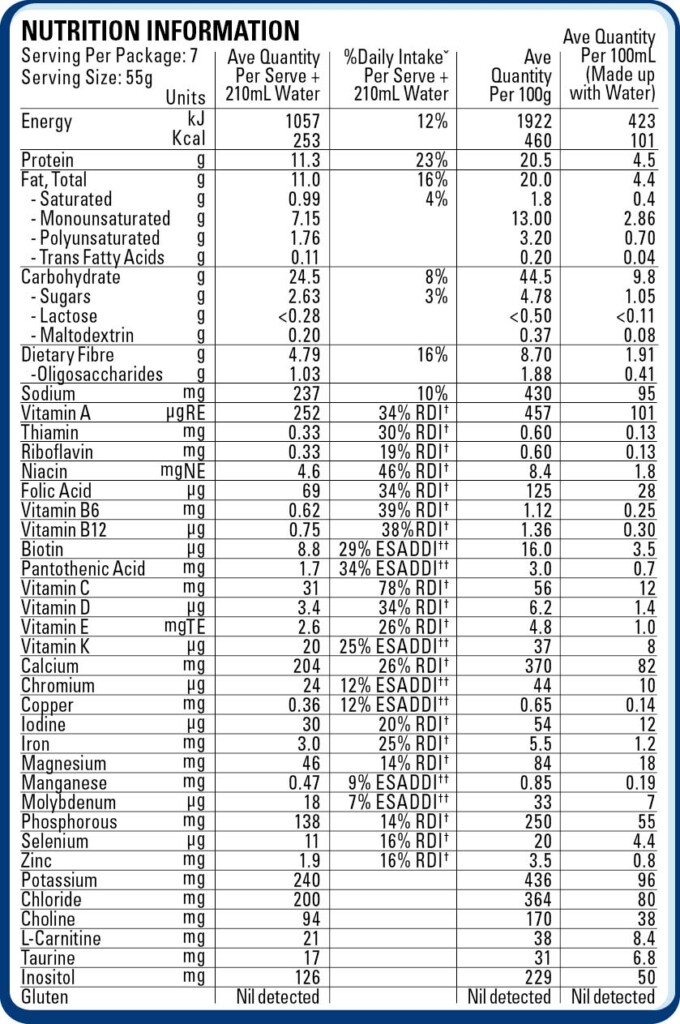 Cautions
Intended for adults.
Not for parenteral use.
Use under medical supervision.