30% off!
Optifast VLCD Shake Assorted 10 x 53g Sachets
$57.00
The OPTIFAST VLCD Shakes Assorted Pack are a great way to try out the variety of flavours in the OPTIFAST VLCD Shakes range.
This assorted pack has 2 sachets each of Chocolate, Coffee Flavour, Strawberry Flavour, Vanilla Flavour, and Mocha Shakes.
The Shakes are a part of a nutritionally complete, very low calorie diet program. They can be enjoyed for breakfast, lunch or dinner, are high in protein and taste delicious.
10 x 53g Sachets (530g)
In stock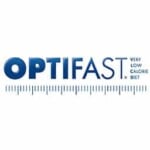 Brand
OPTIFAST
The OPTIFAST® VLCD™ Program is a very low calorie diet program, which consists of 4 levels. The Intensive Level is the very low calorie diet part of the program, which is a total diet replacement providing up to 800 calories. Following this is the Active 2 Level, Active 1 Level, and Maintenance Level, where food is gradually re-introduced and OPTIFAST® VLCD™ products are reduced and then eliminated.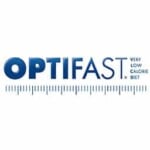 Only logged in customers who have purchased this product may leave a review.
Product Enquiry
Shipping & returns
Shipping
Get free shipping for orders over $99*!

We have standard and express services available. Shipping cost varies depending on location.
For orders under 500g, we have a $6.95 flat shipping rate . For all other weights and locations your shipping rate will be calculated at checkout.
Shipping Services:
Standard (Within Australia)
- 2 to 7 Business Days
Express (Within Australia)
 - 1 to 2 Business Days
Standard International (Worldwide)
 - 3 to 10 Business Days
Priority International (Worldwide)
- 2 to 4 Business Days
Handling Time: 1 - 2 Business Days
* - Applicable to Australian residents only & orders under 5kg
Returns
To view our returns policy, click here.