Description
Directions
Mix 3 level scoops* with 200ml water or milk (depending on taste). Use enclosed scoop. * 1 x scoop of SUSTAGEN = 20g. Stir before serving.
Great chilled or served warm. Note: Do not change proportions. Follow feeding instructions.
All prepared products should be tightly covered and consumed within 4 hours at room temperature or within 24 hours if refrigerated.
Keep the can tightly closed. Store in a cool dry place.
Recommended consumption: 2 serves per day.
Ingredients
Non Fat Milk Solids (62%), Corn Syrup Solids, Guar Gum (Partially Hydrolysed), Whole Milk Powder, Sugar, Minerals (Magnesium Hydrogen Phosphate, Ferric Pyrophosphate, Zinc Gluconate, Copper Gluconate, Manganese Sulphate, Sodium Molybdate, Chromium Trichloride, Sodium Selenite), Vitamins (C, E, Niacinamide, A, D3, B6, B1, B2, Folic Acid, K1, B12), Stabiliser (414), Flavour.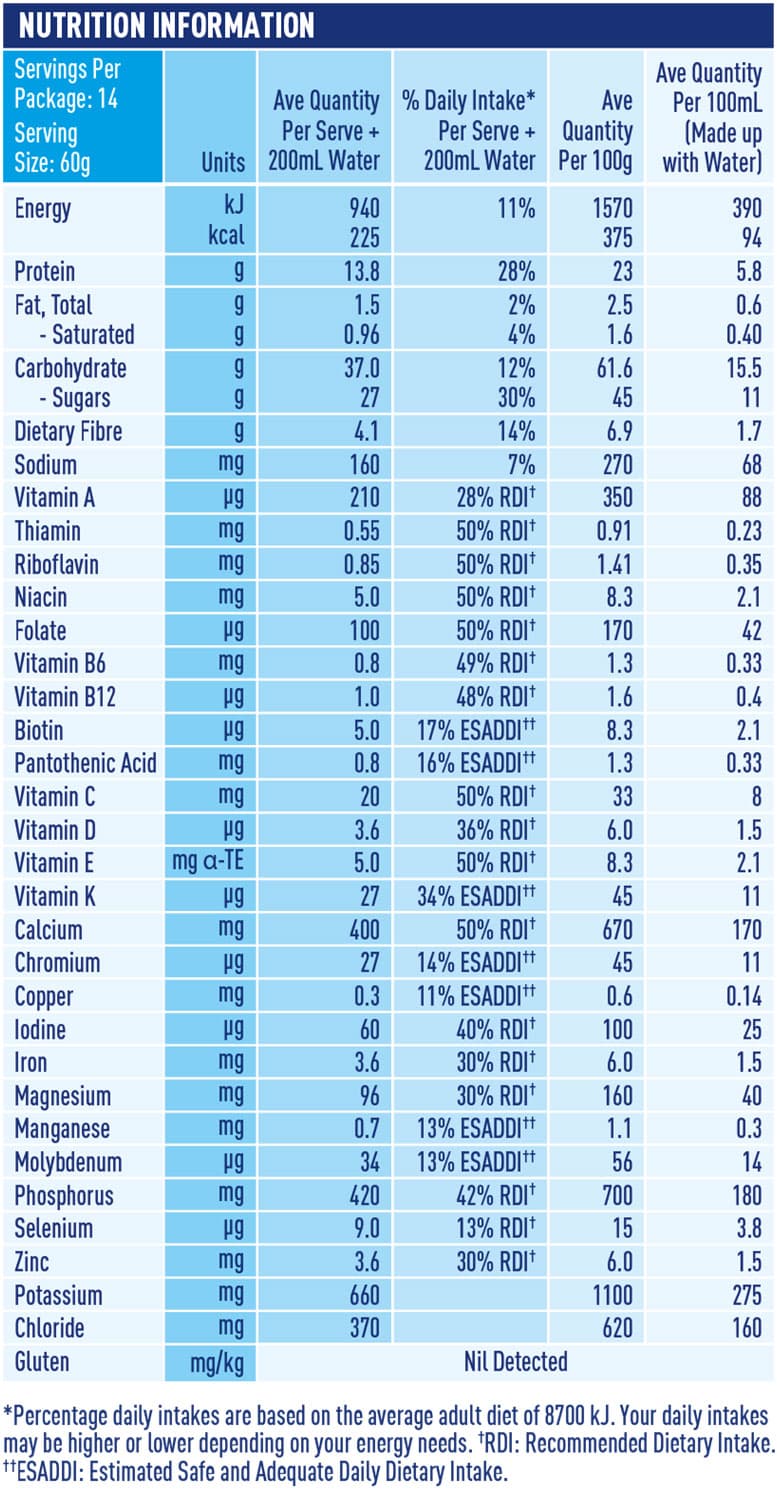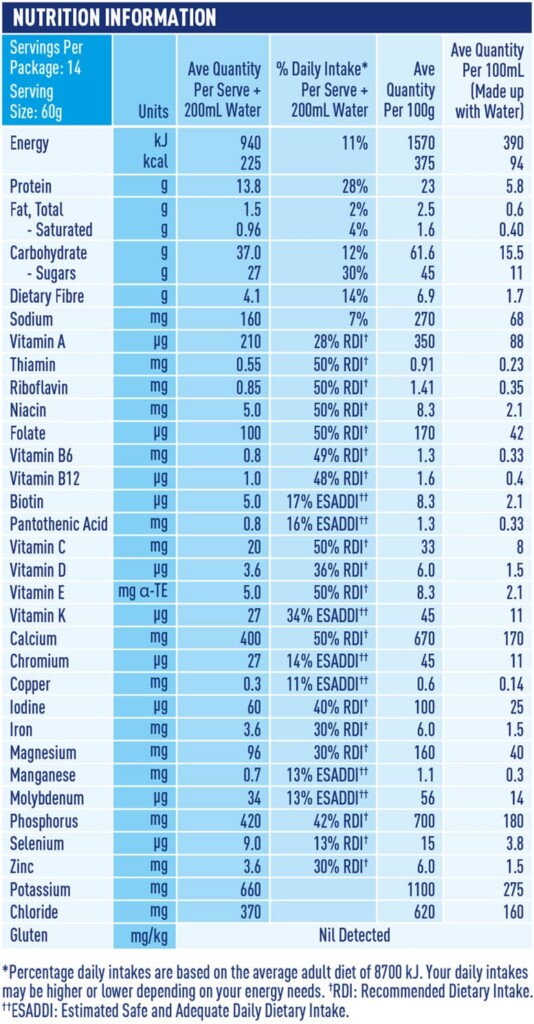 Contains Milk. May contain Soy. Gluten free.
* GI Value = 45
Cautions
Formulated meal replacement.
Not suitable for children below 4 years of age.
Consume as part of a varied and balanced diet and healthy lifestyle.
Not to be used as a total diet replacement except under medical supervision.