Atkins Low Carb Endulge Bars 15 x 34g – Caramel Nut Chew
This is sheer indulgence… Caramel, peanuts and nougat, all dipped in a rich chocolaty coating. And with only 2 grams of carbs, the Caramel Nut Chew bar truly is the perfect snack to satisfy your chocolate cravings without all that sugar! Yes, when it comes to low carb snacking, you really can have it all.
Carbs
2g
Sugar
1g
Fibre
5.9g
Protein
5g
15 x 34g NET Bars – Caramel Nut Chew
NO ADDED SUGAR, CONTAINS NATURALLY OCCURRING SUGARS.
Only 1 left in stock

Description
Ingredients & Nutrients Information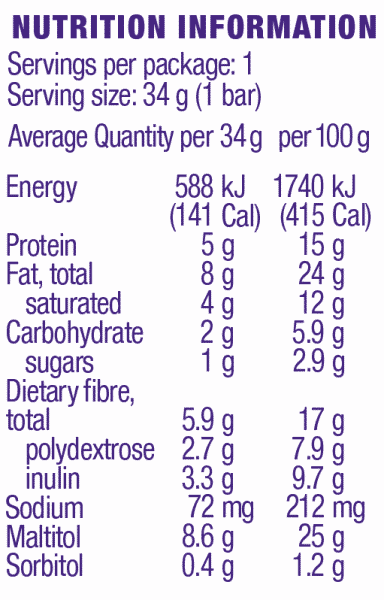 Brand
Atkins
We like to call ourselves the original low carb experts. That's because for over 40 years now we've been helping people unlock the benefits of a low carb lifestyle. And we'd love to help you do the same. Whatever change you want to make – from swapping out sugary snacks to transforming your health – we'll be here for you every step of the way.