Description
Farex Breakfast On The Go – Creamy Baby Porridge
Directions
Delicious cold or warm.
To serve cold, simply squeeze into a bowl or onto a spoon.
To serve warm, place pouch in jub or hot water until warm. After heating, shake pouch.
DO NOT MICROWAVE.
REMEMBER AN ADULT SHOULD ALWAYS CHECK THE TEMPERATURE BEFORE SERVING TO BABY.
Ingredients
Full Cream Milk (31%), Apple Juice (31%), Water, Cooked Oats (14%) (Contain Traces of Wheat), Oat Bran (3.4%), Cinnamon Extract, Natural Flavour.
Nutrition Information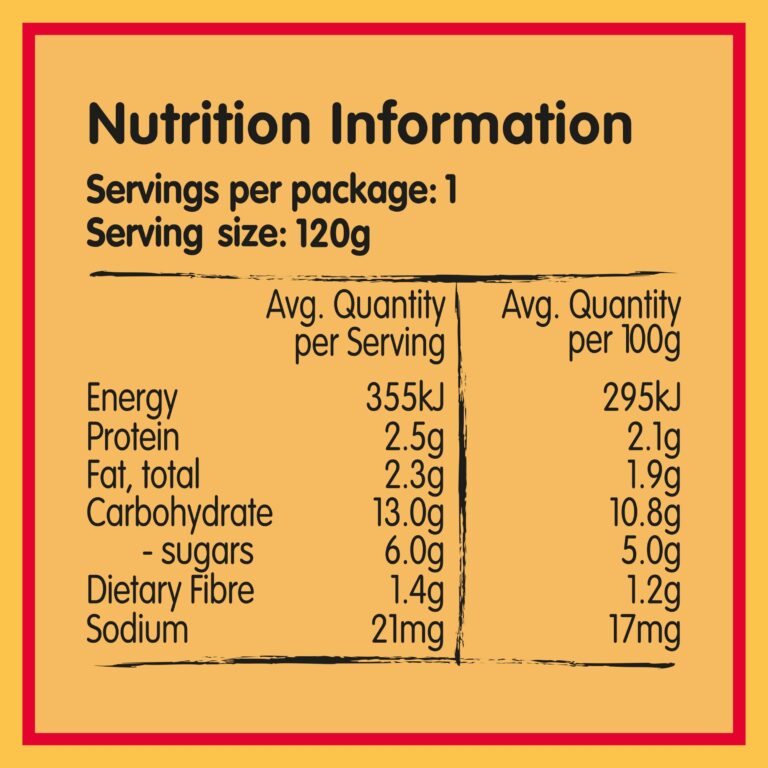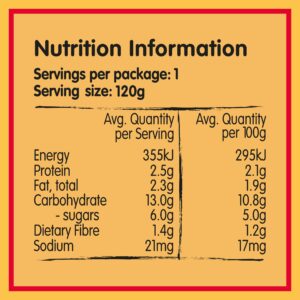 Warnings
ONCE OPENED, STORE IN THE FRIDGE AND ENJOY WITHIN 48 HOURS.
IF POUCH IS DAMAGED OR LOOKS UNUSUALLY INFLATED, DO NOT FEED PRODUCT TO YOUR BABY.