Description
Directions
Add 33g (1 heaped scoop) to 200mL of water in a cup or MUSASHI shaker and mix until dissolved. Consume immediately.
Use 60-90 minutes prior to exercise or within 30 minutes after resistance training.
Can be added to water, milk or food as a convenient protein top up in throughout the day and on non-training days.
Maximum one-day intake: up to 3 serves.
Ingredients
Musashi 100% Whey Protein Blend (98%) [Whey Protein Concentrate, Whey Protein Isolate, Emulsifiers (Soy Lecithin, Sunflower Lecithin)], Flavours, Vegetable Gum (Guar Gum), Enzyme (Papain), Sweetener (Sucralose).
Contains milk and soy products.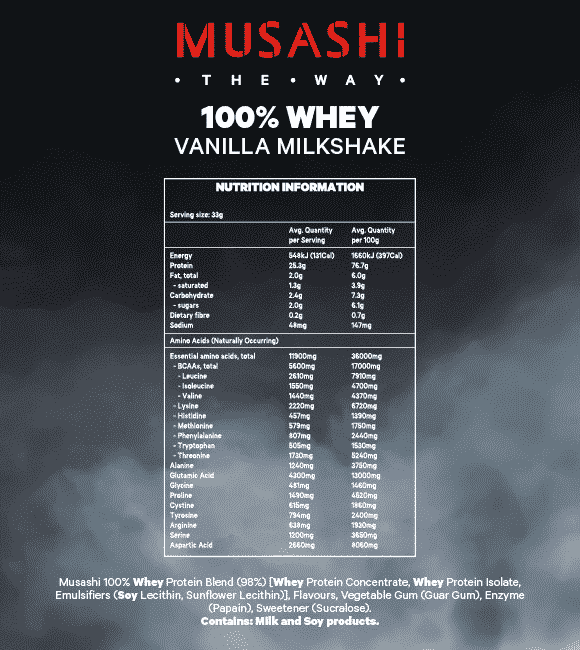 Cautions
This product is sold by weight, not volume. Product will settle over time.
Not to be used as a sole source of nutrition and should be consumed in conjunction with an appropriate physical training or exercise program.