Description
Sustagen Optimum Vanilla 800g
Directions
Mix 7 level scoops** with 190ml water or milk depending on taste.
** 1 x scoop of SUSTAGEN® OPTIMUM™ = approx. 8g. Scoop included. Stir before serving.
Great chilled or served warm.
All prepared product should be tightly covered and consumed within 6 hours at room temperature or within 24 hours if refrigerated.
Note: Do not change proportions. Follow feeding instructions.
Recommended consumption 1-2 serves per day.
Ingredients
Maltodextrin, Milk Proteins (Whey, Potassium Caseinate), Vegetable Oil (High Oleic Sunflower Oil, Sunflower Oil, Rapeseed Oil), Sucrose, Fibres (Fructo-Oligosaccharides, Inulin), Minerals (Calcium Carbonate, Magnesium Chloride, Potassium Hydroxide, Potassium Phosphate, Sodium Hydroxide, Ferrous Sulphate, Zinc Sulphate, Manganese Sulphate, Copper Sulphate, Potassium Iodide, Chromium Chloride, Sodium Selenate, Sodium Molybdate), Food Acid (330, 338), Emulsifier (Soy Lecithin), Choline, Vitamins (E, C, Niacin, Pantothenic Acid, B6, B1, B2, A, Folic Acid, D, K, B12, Biotin), Probiotic Culture (Lactobacillus Paracasei), Flavour, L-Carnitine, Taurine, Sweetener (Acesulfame Potassium).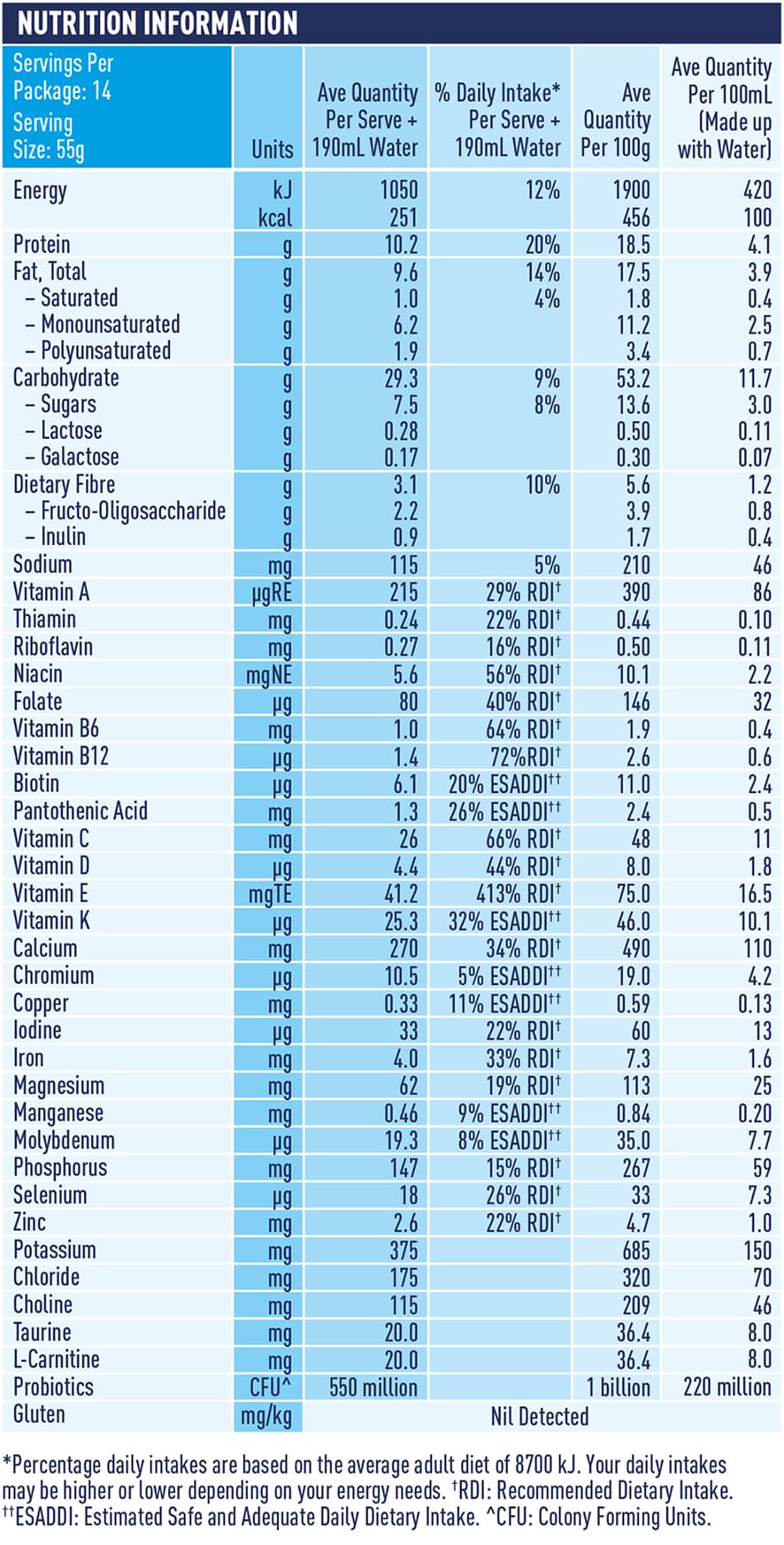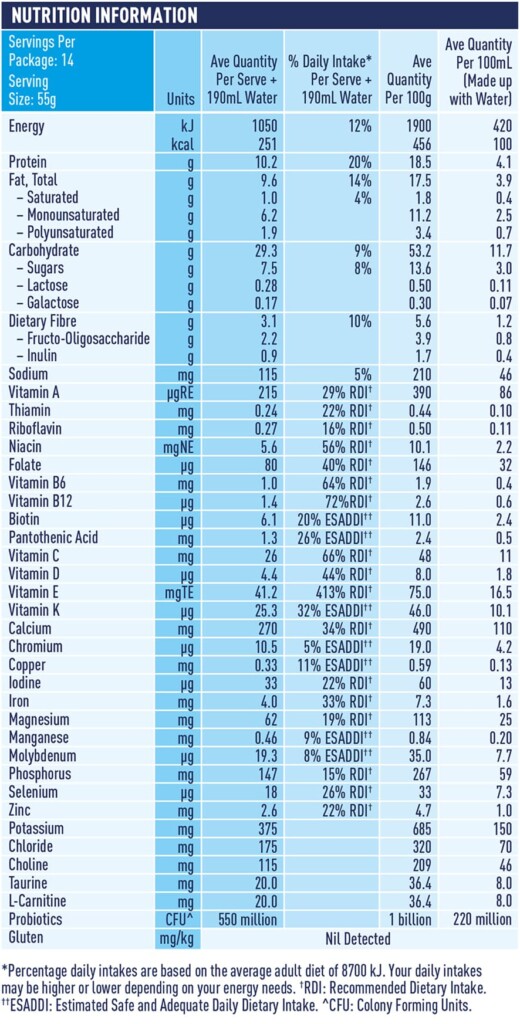 Contains Milk and Soy.
* GI Value = 44
Cautions
Intended for Adults.
Not for intravenous use.
Must be used under the supervision of a healthcare professional.
SUSTAGEN® OPTIMUM™ is a food for special medical purposes and is specifically formulated for medical conditions where nutritional needs cannot be met through diet modification alone.